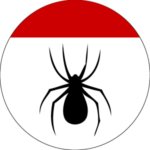 Webminister here! It's been an exciting couple of weeks!
We are now in the process of moving into at our new home at nordskogen.org! Please consider clearing your cache and updating your bookmarks to reflect the address change.
As you can see, content is being added, removed, and updated daily if not hourly, so patience continues to be a virtue for your web team. There are pleasures and pains attendant to any change in the status quo. For the baronial website, that means that while we have the opportunity to improve, and to start fresh, we also have to learn new habits, put the time into making it spectacular, and allay the fears of those around us who change makes nervous.
Some Reasons to Stop Worrying, and Love the New Site
All of the officers are receiving new email accounts and forwarding addresses. There are almost 25 accounts to set up and route, but we're already well along the way. This means that when you send a message to an officer, it will appear not only in their personal email, but in an official email inbox, that can carry over in between transitions, where necessary. Good record-keeping makes for happy nerds!
Our forms will be cleaner, more user-friendly, and web dieties willing, more functional.
Our volunteer tool can come back, in time for the lead up to our Fall and Winter events.
More people will be able to access the website's admin panel in case of emergency, and more of the populace will be able to make use of its tools on a daily basis. For communication! Huzzah!
There are many people too that need to be thanked. For example, a quorum of our financial committee (Duchess Anne, Lady Niamh, Baroness Amalia, Lord Wolfstanus and Meistari Katriona), who reviewed our hosting options on short notice, and helped to work out the oddities in order to comply with Kingdom and Society financial policy. In particular, thanks are owed to Katriona, who made the purchase on behalf of the Barony. There is our longtime web deputy, Lord Oswald, who has been paying from his own pocket for the domain that we now live under, and kindly gave of his time to help get it pointed in the right direction with a minimum of fuss. My great officer, Mistress Rosanore, our Chronicler, who has enthusiastically supported and embraced our growing web capabilities— no one is more consistent or faster about getting new content up on the site. And finally, our newest web deputy, Lady Cecily, who has graciously consented to be trained in, with an eye toward running for Webminister when I step down. I would also like to extend a hearty thank you to Yehudah Tarkhan, who has generously hosted our web space, emails, and databases at no cost to the group. He has more than a few times been on hand for more than a few transition periods for the website, and has kept this ship afloat, and has been super patient with us as he has been winding things down.
Web work is often invisible, and no one sees what you're doing until it all goes wrong— and that's why it's so important to appreciate the people who labor on quietly, asking little, and giving much. I'm so grateful for all the support and assistance I've received to date!
Bear with us! I promise, the best is yet to come!
Save
Save
Save